The progress bar is the ultimate method to summarise all of life's issues. As you know.
Even the economy. And if you fancy following the advice in charge (the same people who got us in the mess in the first place!) then it seems you simply have to just go out and spend money.
Well that sounds like too much trouble. So instead stay in and purchase some Mr Vista tat and commercial rubbish. So everyone will know you are a top geek and/or nerd.
The little thingy above is a small flash app that shows you the kind of crazy stuff I'm peddling. But if it doesn't work then I have a simpler picture below.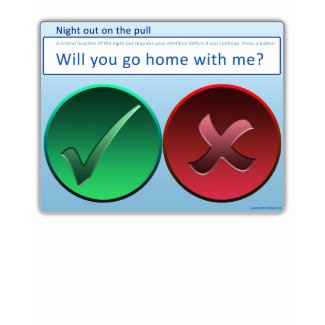 "Push to Pull"
designed by
Mr Vista
Design a
Custom Shirt
with www.zazzle.co.uk